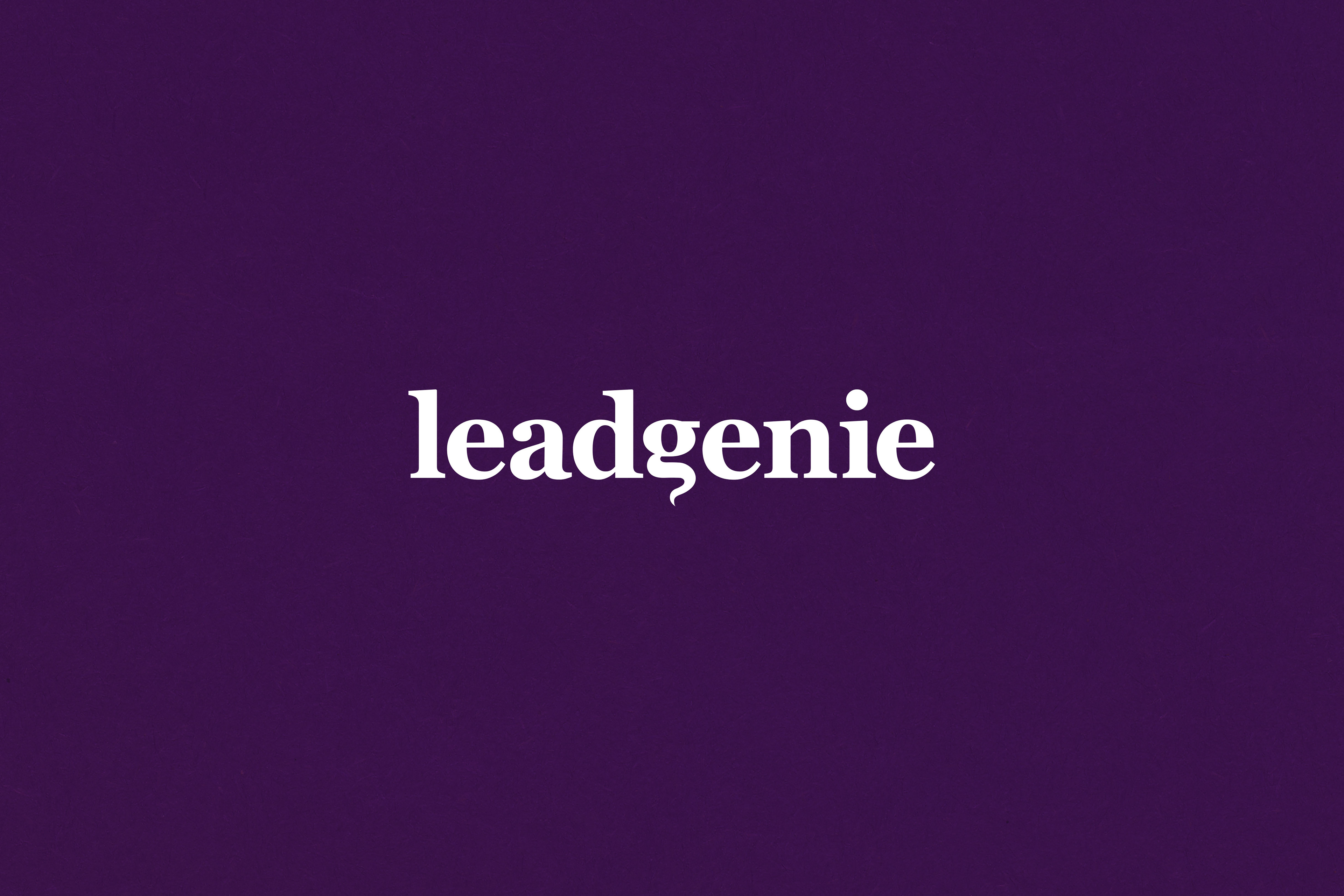 Leadgenie aspires to be the preferred source of high quality leads in the UK marketplace. They wanted an identity that would propel them to the forefront of a saturated market and position them there for years to come.

The new logotype subtly hints toward their playful name whilst maintaining the company's culture of professionalism and quality in everything that they do. This is reflected across the various marketing materials that we produced, with high end finishes and paper stocks selected to help emulate the voice of the business.

A fully responsive website was developed for the launch of the brand.